Lessons, Clinics & Training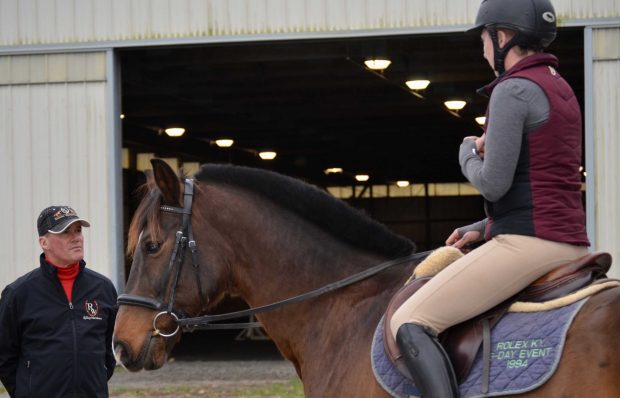 Horses who board and train with us receive excellent care and a great education. Our equine students range from yearlings to advanced-level event horses.
Our care includes exercise, schooling, grooming, and lessons. We pride ourselves in making sure that the horse has a positive experience while gaining a solid foundation.
Team SSB is lucky to call Hickory House in The Plains, Virginia home. Set on over 300 acres, the farm boasts incredible amenities including a state-of-the-art all-weather outdoor arena and full cross-country schooling course.
Stephen enjoys teaching all levels of riders from beginners to the advanced competitor.
His enthusiasm, talent for communication, and ability to inspire confidence in the horse and rider especially make him a hit with the pony clubbers!
When training with Stephen, you can be confident that you will receive expert instruction for your level of riding.