Stephen Bradley is one of the most recognized eventers in the world, holding titles shared by only a select group of American riders.
This Olympian won England's prestigious Land Rover Burghley CCI4*, becoming one of only two Americans to do so. His mentor, Bruce Davidson, won the title 23 years prior! Stephen also won Canada's Checkmate International CCI3* an unprecedented three times in a row. He is a two-time Pan American Games Gold medalist and was named Equestrian Athlete of the Year by the U.S. Olympic Committee. He is a Rolex Kentucky Three-Day Event Champion, and Stephen has been named to one U.S. Olympic team, one World Equestrian Games (WEG) team, and has been short listed for 3 out of 5 U.S. World Equestrian Games teams, and 4 out of 5 U.S. Olympic teams.
Stephen is not just a competitor. He brings a wealth of horsemanship to his students and his team, and shares his expertise teaching all over the country. He has even shared his knowledge on television, first reaching the national airwaves when he was featured on TBS' U.S. Olympic Gold and then on George Michael's Sports Machine. Stephen went on to anchor twenty-six episodes of Horsing Around with Stephen Bradley, an informative equestrian show that aired on Outdoor Life Network. He has also been published in The Chronicle of the Horse, Eventing USA, and Practical Horseman. 
Currently, Stephen trains out of Rock Ridge in The Plains, Virginia. He has a well-versed team of equestrians working with him to care for his 15+ horses, ranging from young off-the-track thoroughbreds to international competitors.
Stephen is an exceptional horseman and trainer. He takes pride in being in tune with his horses' health and welfare, and he understands how to help his horses reach their full potential. At the beginning of his career, Stephen was often called "the Horse Whisperer" (and this was before the term became popularized by the book and subsequent movie!).
Stephen often helps difficult horses succeed, and Sassy Reason was one of these horses. Stephen and "Sassy" competed at the Olympics and won the Land Rover Burghley CCI4* together. And Sassy went on to be named Overall Horse of the Year by The Chronicle of the Horse. More recently, Brandenburg's Joshua has been in the spotlight. When "Josh" was competing, he was always one of the best horses in the U.S., and indeed the world. In his three appearances at Rolex Kentucky CCI4*–2006, 2008 and 2009–Josh placed 3rd, 4th and 10th, respectively.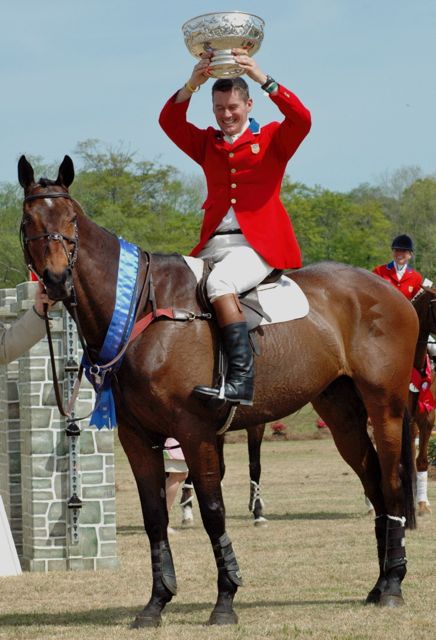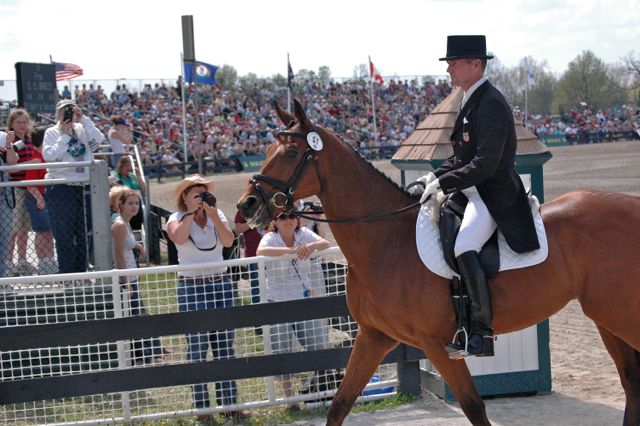 Since 1992, Stephen has been short-listed for 4 Olympic teams and short-listed for 3 World Equestrian Games teams.
Stephen has placed in the Top 10 five times at Rolex Kentucky CCI4*
Short List for the World Equestrian Games in Kentucky with Brandenburg's Joshua
Short List for the Olympic Games in Beijing with Brandenburg's Joshua
Pan American Games team gold medalist with From
Named to U.S. World Equestrian Games team in Aachen with Brandenburg's Joshua
Foxhall Cup CCI3* winner with Brandenburg's Joshua
Short List for the Olympic Games in Athens with From
Pan American Games team gold medalist with Brandenburg's Joshua
Short List for Olympic Games in Atlanta with Doctor DoLittle
Rolex Kentucky CCI3* winner with Doctor DoLittle
Short List for the World Equestrian Games in The Hague with Sassy Reason
Land Rover Burghley CCI4* winner with Sassy Reason (only 1 of 2 American riders to do so in the history of the competition)
U.S. Olympic Committee Equestrian Athlete