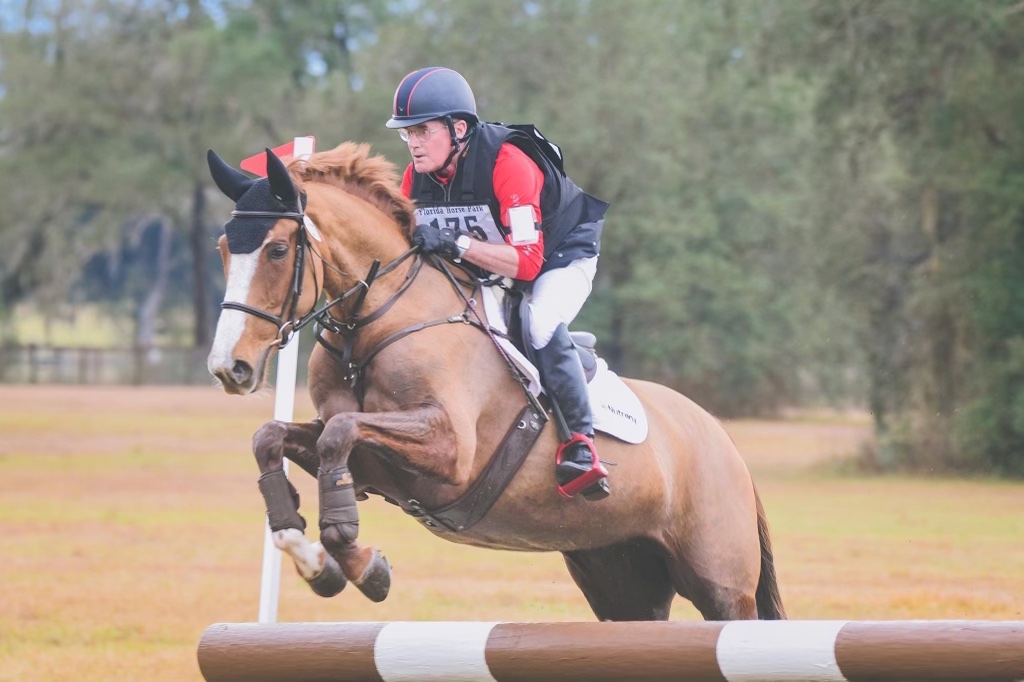 As is the case in life, situations change, and the owner of my up-and-coming eventing star Erika Louvo (aka "Erika"), finds herself in a situation where all her horses need to be sold. Luckily I've been given the opportunity to secure the ownership of Erika for a very reasonable price before potentially needing to market her to outside buyers.
With that being said, I am looking to find new owners that would like to continue this journey with this lovely mare and myself. Erika shows all the potential in the world, and while her career has been limited due to COVID-19, she has already brought in two wins at Training level since arriving in the US and is ready to move up to Preliminary later this spring. I believe the sky is the limit with this mare, and in addition to her athletic potential, she's an absolute joy to have in the barn.

I found Erika while on a buying trip to Europe in late 2019, where she was in US rider Tiana Coudray's barn in England. Tiana beautifully produced this mare, and after trying over 20 horses in two days, Erika was my first pick. While we weren't able to compete much in 2020, I was able to spend time developing a partnership and laying the basics from which a career is made.
Erika has continued to impress and I am hoping to keep her in my barn with new owners to support the journey. I'm very open to a variety of ownership situations, and would be happy to discuss ideas with anyone that is interested.​​​​​​​For me, it's not about the competition level or ribbons earned, it's about the journey that you take to get there. And I am looking to create a group of people that would like to join me on this journey.
Please feel free to reach out to me (ssbradleyeventing@gmail.com) or Helen Brettell (helenbrettell@me.com) to discuss options.

Sincerely,